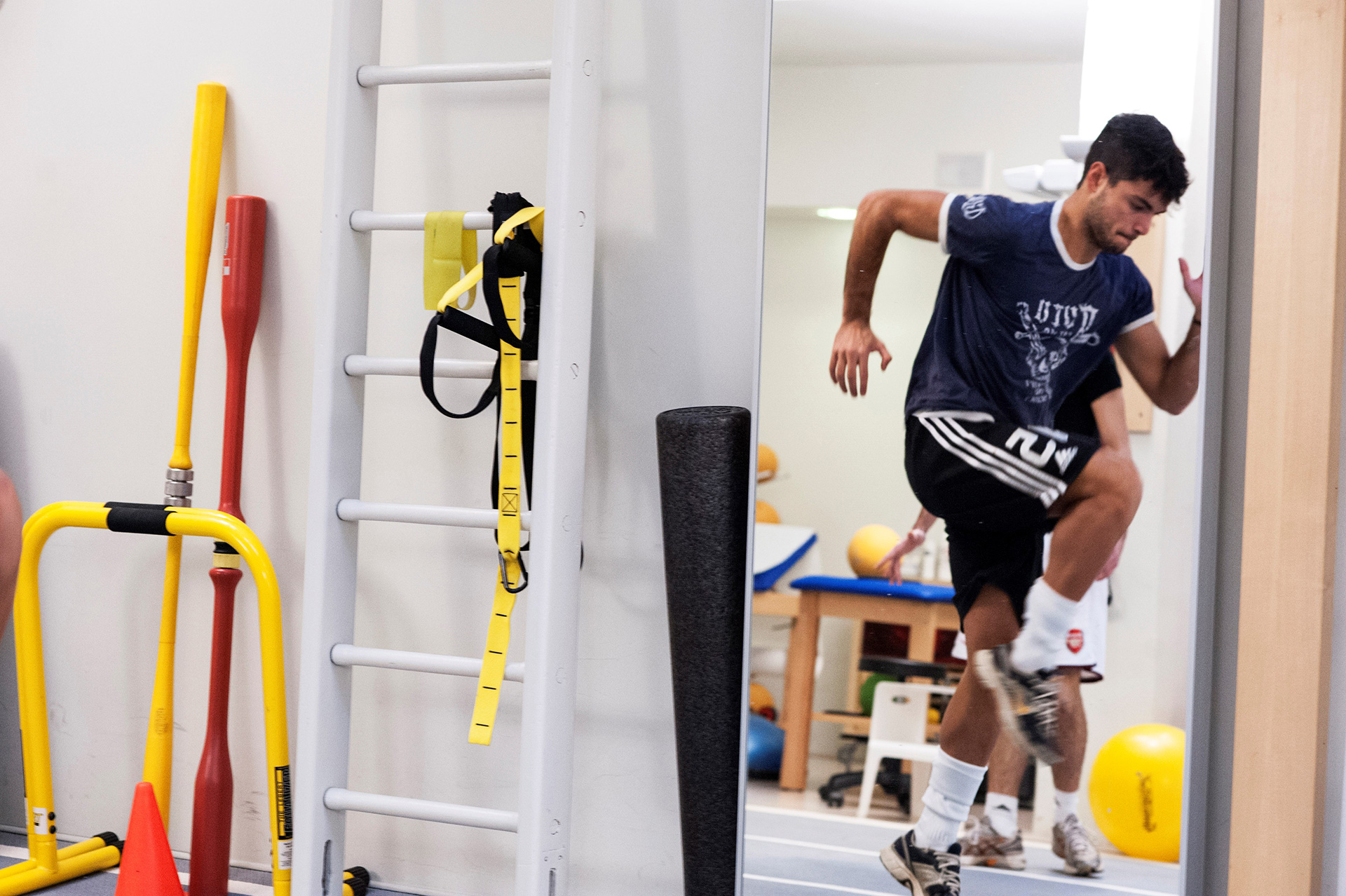 OUR MISSION, OUR VALUES
At Training Lab Firenze, we provide rehabilitation and injury prevention of the highest standard to our customers. We take care of the health of our patients while providing services for clinical research, education, prevention and improving athletes' performance.
We strive to respect our mission and commitment to our patients and customers.
Our techniques are safe and validated by international clinical trials.
STAFF
MAURIZIO BERTONI – MEDICAL DIRECTOR (FOUNDER – 2009)

Specialist in Orthopedics and Traumatology. Knee and shoulder field of interest. Over 7000 surgical procedures performed. Trained at Massachusetts General Hospital, Boston and Columbia Presbyterian Medical Center, New York as visiting fellow.
Dr. Bertoni has been Adjunct Professor at the University of Pittsburgh for Neuromuscular Research Laboratory and is appointed International Associate Faculty of Sports Medicine Research Institute at the University of Kentucky. He closely collaborates with the University of Florence, Department of Physiology, both in research projects and conferences for students' updates.
Dr. Bertoni and his team also collaborates with Duke University for Biomechanics, Sports Vision Center and Brain Stimulation as well as with the Musculoskeletal and Neurological Institute of Ohio University in the project for injury prevention in athletes. He gives regular lectures at these University. He also collaborates with Kentucky University in Sports Medicine Research Institute, headed by Prof. Scott Lephart.
OUR TEAM
4 Physiotherapists
Mattia Bologni
Andrea Magro
Giacomo Maselli
Jacopo Tesi
3 Athletic Trainers Certified
Alberto Andorlini
Stefano Cappelli
Matteo D'Elia
2 Athletic Trainers Certified & Certified Boxing Instructors
Dario Ballini
Andrea Rizzuto
8 Pilates Certified Instructors – 4 of them Physiotherapists
Maria Banchi
Roberta Cattaneo
Alessandra Di Prete (PT)
Elisa Manneschi (PT)
Elena Paoli (PT)
Riccardo Raffi
Stefania Salocchi
Thaisa Vaccaro (PT)
1 Bioengineer
SERVICES
FUNCTIONAL REHABILITATION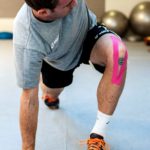 At the Training Lab Firenze, we apply advanced rehabilitation treatments, following the most recent findings in international clinical research.
From a procedural point of view, we adopt both a so-called traditional rehabilitation as well as functional rehabilitation: two complementary moments of the same operational protocol.
---
VIRTUAL REALITY
The use of Virtual Reality (VR) is becoming increasingly popular both in Rehabilitation and Training.
The aims of this technique are several. The subject can perform movements while observing a scenario that can be of various types: the playing field, his own colleagues who practice his sporting activity.
In doing so, the patient better tolerates any movements that, without the "distraction" resulting from the scenario, could cause him pain. This is useful for the early stages of rehabilitation, where the patient is so
focused on the spot that has suffered injury or surgery that apprehension and the resulting pain are often increased.
The use of VR allows the patient to overcome these early stages with a lower level of pain: he is calmer and more cooperative.
---
VISUAL MOTOR TEST
Competitive sports are based on a diverse set of physical and mental abilities.
Athletes, coaches and trainers are constantly looking for ways to improve these skills and, because of the perceptive challenging nature of the sport, visual and visual-motor skills are increasingly addressed in sports training programs.
The rapid start of appropriate muscle activation patterns largely depends on "visual" awareness of the upcoming event, which facilitates the development of early motor responses to avoid the impact or mitigation of external forces. This visual-motor reactivity can now be evaluated and trained by the
newly developed devices in use at Training Lab Firenze.
.:: FOR ATHLETES ::.
NEUROMUSCULAR ACTIVATION
Reactive neuromuscular control exercises are focused on specific stimulation of the reflex pathway between joints, muscle-tendon mechanoreceptors and muscles, thus generating an unanticipated disruptive effect on the joint and stimulating a stabilizing reflex.
These exercises include rhythmic stabilization tests, disruption exercises and distraction trials: the efficacy of these types of training has already been demonstrated by scientific research, time and again.
---
MOVEMENT PREPARATION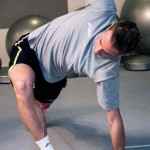 At Training Lab Firenze, sessions include specific Functional Training elements – in different ways, depending on the requirements, needs, and individual limitations.
Movement Preparation – a sort of "activation", or "neuromuscular awakening" – is a functional medium, adaptable to the demands of the activities, whether these are for sport, occupational or recreational (Verstegen M. , Williams P. 2004).
---
MEDICAL PILATES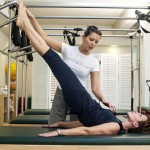 Why Medical Pilates?
The Medical Pilates we use at the Training Lab Firenze differs from generic Pilates or with fitness purposes practiced in gyms or other studios. This is because it is performed by highly skilled Physiotherapists with post-degree qualifications.
Medical Pilates is one of the innovative and advanced approaches to rehabilitation used at Training Lab Firenze specially designed for back pathology. The program is a combination of traditional Pilates and established, research-based physical therapy concepts.
---
BOXING FOR PARKINSON
Recently, a non-traditional form of exercise used for patients with Parkinson's is boxing training. Normal boxing training is designed so that boxers have enough stamina to sustain the period of each round with enough explosive force to carry the blows and move quickly inside the ring. In addition to enhancement exercises, boxing training includes the whole body, with alternating actions of the arms and legs in all directions.
The gesture of punching combines arm movements with rotations as well as constant anticipating postural adjustments: this leads to an improved back flexibility, postural balance and stability.
Training Lab Firenze is the first health medical center in Italy do initiate this methodology and related study.